Restaurant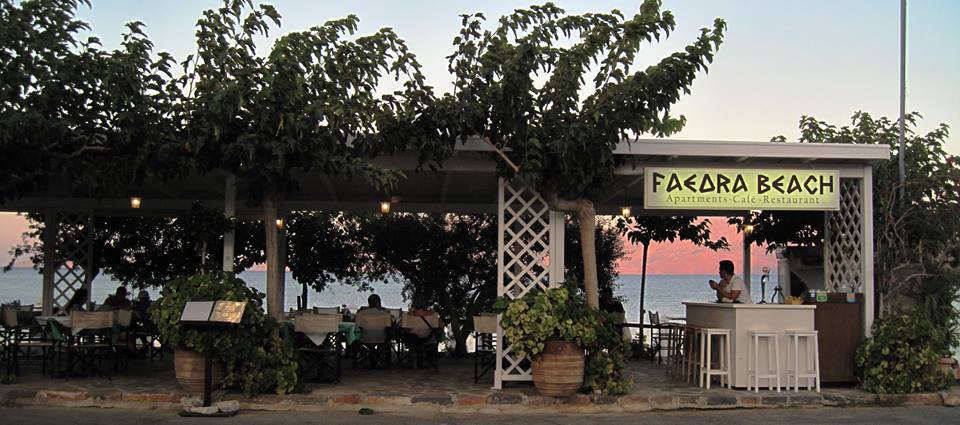 Guests can "wine and dine" tasting local, traditional and international cuisine at our restaurant either to the terrace area of the hotel or by the sea next to the beach (snacks and beverages are also available).

The Faedra Beach Hotel and the  Faedra Coffee Restaurant provides free sunbeds plus beach service and parking spot.

This amazing beach protected from the wind is like a shelter for the travelers, the fresh sea smell composes the Cretan flavors and the nice atmosphere.

Make your reservation with booking.com !!


Cretan Diet
The good health and longevity of the Cretan people is owned to the traditional Cretan diet. The Cretan diet is considered to be the most representative and qualitative example of the so-called Mediterranean diet. It is based on olive oil, vegetables, fruits, legumes grains and wine.


The products of the Cretan land are distinguished for their excellent quality and their consumption contributes to the prolonging of life and youth. The local specialties, the homemade dishes and the excellent wine have made the Cretan diet popular and the ideal model of Mediterranean diet.
The big "star" of the Cretan diet is the olive oil! The Cretan soil and climate favor the production of high quality olive oil. Plus, the Cretan people have a lot of experience in the cultivation of olive trees and in olive oil production. Besides, the production and consumption of olive oil is a Cretan tradition that goes back to the Minoan times.
The Cretan olive oil is considered to be one of the most beneficial olive oils the world, due to the climate conditions that prevail in the island, which are considered as the most ideal for the growth of the olive tree. It is not a coincidence that during the past years the larger percentage of the produced Cretan olive oil belongs to the "extra virgin" category, which is the top rating. Specifically, in 1980 only the 45% of the production was rated in this category while in the new millennium 95%of the produced Cretan olive oil was rated as "extra virgin".

You can buy the original Cretan olive oil in one the many Agricultural Cooperatives of the island.
You can also find it in specialized stores or to contact the Association of the Olive Farming Municipalities of Crete.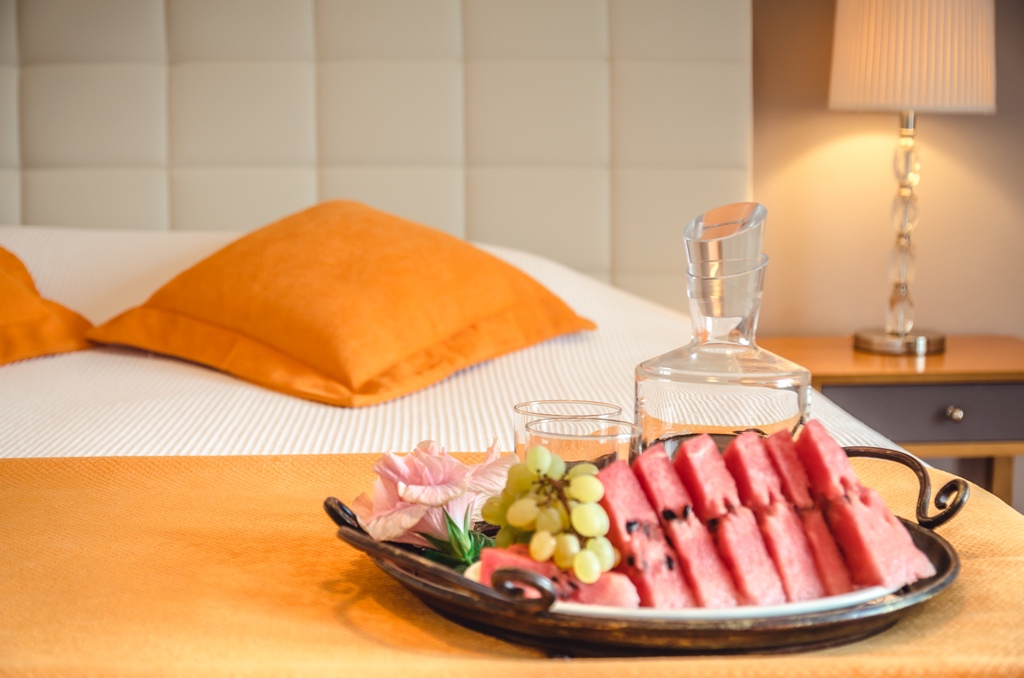 Or just ask our reception desk for more information.