Paths and Cultural Heritage
Making a decision on how to spend our vacation is an important one. So why should we choose wellbeing travel or tours in the first place? Good question!
Do any of these reasons sound familiar to you?
I want to travel with like-minded people.
I want to learn more about myself and my possibilities.
I'd love to travel, give something back, and be in service.
I wish to connect with other cultures and spiritual traditions.
I'm going through major life changes and could use clarity.
I have stress in my life and need to rest and be pampered.
I want to have Cretan experiences
I've read about.
I have heard so many things about Crete and I want to find out more.
We are looking forward to see you in Crete!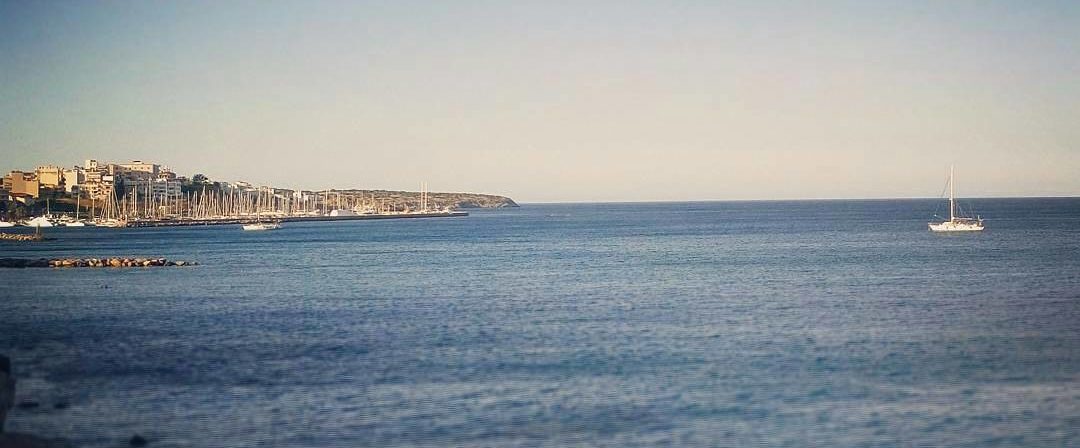 Travelling on foot also offers the opportunity to spend sufficient time at any given place, explore the local culture and reach inaccessible spots.
Walking tours at Agios Nikolaos Coastline is a great window into the colossal mountains, herb vegetation and ecological wonders while the forest trails of Katharo plateau are equally resplendent.
The area of Kato Mirabello centered around Agios Nikolaos, includes Elounda, Kalo Khorio, Kritsa and has the largest hotels of Lasithi Provence.
It is strategically positioned on the road network of Crete and it is an ideal starting point for daily excursions all around the island, by bus, by car or by motorbike.
But without a doubt the most beautiful tour will be the one on foot or by bike!
We want to include regarding of the Virtual assistant support in our Ecological and Gastronomical hike event and the Fam Trips.

Bikes are an ideal way of getting around in Crete, especially for casual cyclists, given the frequency of hills around here! That little extra help makes the difference between an enjoyable ride  and an unforgiving climb, but the silent electric motor doesn't spoil your connection to the beautiful natural surroundings
Faedra beach tip: Most of the guests select this establishment cause the 50% of their stay is outside of the hotel on the public crystal clear beach and #Askianos Greek restaurant so can interact with all that Crete island has to offer — a rarity for resorts in the area.
What better way to explore than on two wheels?


Spring, autumn or even winter is a beautiful time for bike riding in Crete. Roads are still quiet, the sun is shining, but it's not yet overly hot. Flowers are bursting into bloom everywhere, and after this wet winter, the scenery is lovely and green. What better way to explore than on two wheels?
Faedra Beach and Martin Bikes in Crete offer both bike guided tours and accommodation. We can suggest interesting places/routes for you based on your interests, or help you plan a whole itinerary of different cycling routes for your stay in Crete.
We can also arrange delivery  of bikes in Agios Nikolaos area, on request. It's important to know that we are not always in the office, and have a limited number of bikes available (still waiting on a new shipment!).
So to avoid disappointment please get in touch at least a day or two before you want the bikes!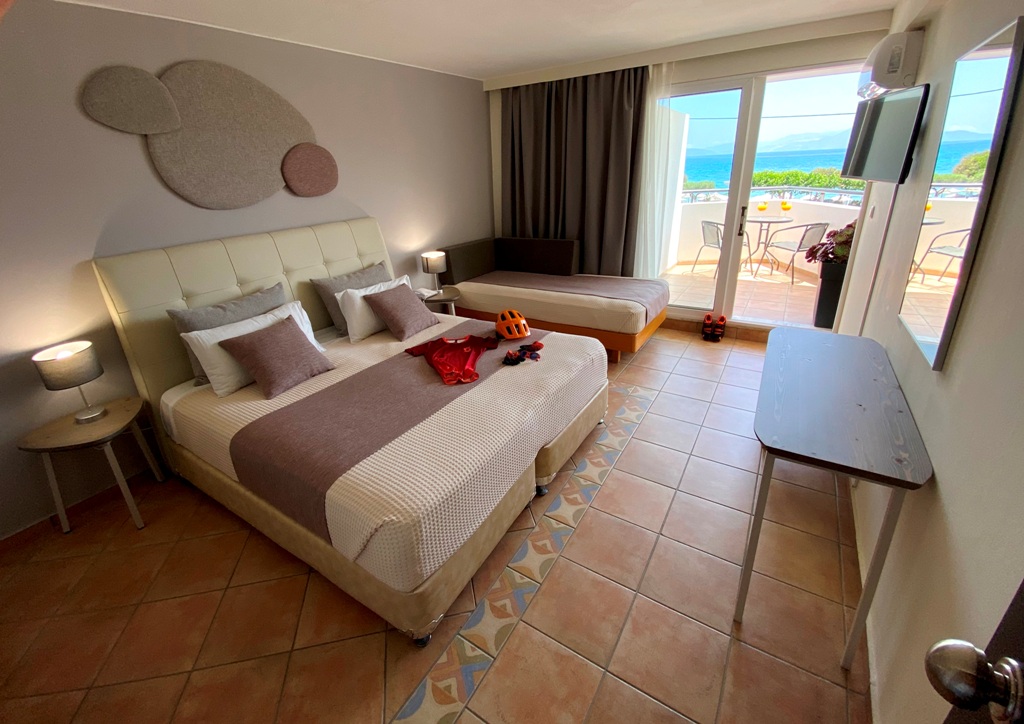 Please check below our trip program:
5 Days Fully Virtual Assistance Ecological & Gastronomical Trip
7 Days Fully Virtual Assistance Nature & Active Holiday
10 Days Fully Virtual Assistance Crete Well being Experience
14 Days Fully Virtual Assistance Nature & Active Holiday
To not miss all these possibilities, be sure to hurry as the groups have few people for a more private experience.


The climate, mild, dry and sweet, without steep weather transitions throughout the year, is considered one of Europe's most healthy. You can see green everywhere even in winter (thanks to the endless fields of olive trees). Spring projects the blooming almond trees among the dense vegetation with its diffused intoxicating elegant aroma, laying thick carpets of sour grass, bright red poppies, white lilies and many more wild flowers, covering fields and mountainsides, decorating ancient ruins, above the lacy coasts of the Cretan sea with the crystal clear water.
We provide our remote assistance so as to discover the most breathtaking nearby routes!
All the routes that we propose start and finish at urban centres or highways, making it easier to have access to food, transportation, phone and first aid. On the last page you will find emergency phone numbers and information of natural and archaeological interest.
All you need is to fill a reservation form with your dates and select the dates for your Family Trip that you'd like to attend.
After filling out the application, please don't hesitate to contact for any further details at faedrabeach@yahoo.com so we can get back to you in due course.
In addition you can choose to use your phone for restaurant bookings, order from the menu, access to activities, make special requests and order a room service that will be specially packaged and delivered directly to the door.
Skip the store with our Remote assistants!
Call our On-demand assistance for anything that arises.
Every Faedra Beach section has a community team, with community managers who act as concierges. Whether it's supplying you with toiletries in a time of need, or offering restaurant menu suggestions, a community manager is there to help.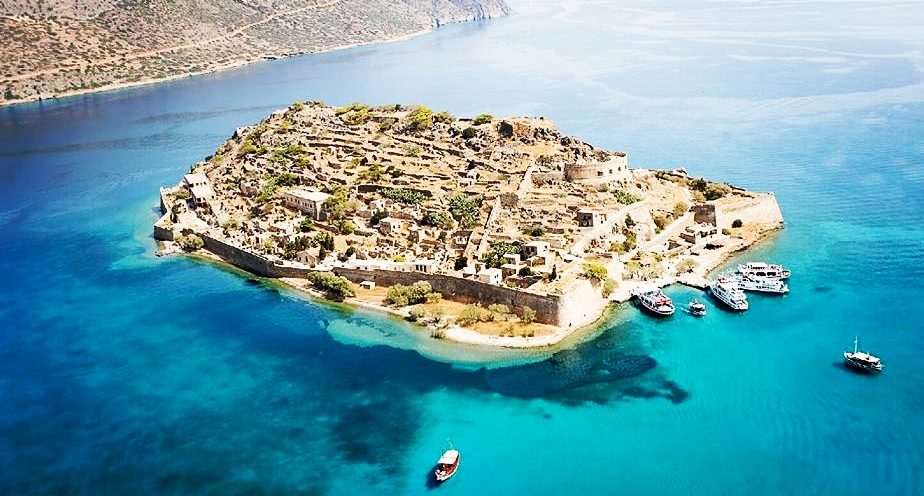 There are 17 routes that we suggest, all of them have been designed so that you can reach easily and with safety the small paradises that are located far away from the busy roads, enjoying the view from the best spots, meeting on your way old chapels, archaeological sights and some of the most picturesque villages that are hidden all over the area of Kato Mirabello!
So get up and let's hike! Or rent a mountain bike!
You will need nothing more than a pair of hiking shoes, a hat and a pair of sunglasses for the bright Cretan sun, a camera to capture all these unique moments and a water canteen to quench your thirst while you hike between the water springs and the villages.
Wherever you encounter a fenced-in field, just open the door and pass through but please close it again.
Also in all of our hiking routes we have an application for easy navigation. We will additionally send you an information leaflet with many information about the cultural heritage, the next destination, the duration in hours (for hiking) or the kilometres (for bike riding) until the next station.
Instagram : www.instagram.com/faedrabeachcrete

Also, Chat with us on Facebook…

ROUTE EXAMPLE
1.Ammoudara – Listi Spilios – Mikro Vathy – Agios Syllas – Kato Goules – Karavostasi – Istron
(1)  Ammoudara – Organized beach, telephone, bus stop, restaurants
(2)  Listi Spilios – During an era of pirates and robbers, the small natural cave was used as a den for raiding and robbing passengers using an ancient road
In fact, the whole route is identical with a medieval road known as "Kalderimi" which was a continuation of an ancient path that connects the archaeological sites of Gournia , Vrokastro, the neolithical settlement of Almyros and Lato
(6)  Karavostasi – Natural cove at the southwest part of the Merambello bay, used as a supply spot by the rebels during the Turkish occupation
(7)  Istron – Touristic area with hotels built along beautiful coves
Vrokastro – Geometrical era archaeological settlement of great importance, built atop of a rocky hill
At the beach of Kalo Khorio can be found antiquities of Minoan and Mycenaean era.
2.The botanical path of Mesonas in Kavousi
With a symbolic ceremony in the ancient olive tree of Kavousi, the Botanical Path of the Mesonas gorge is inaugurated on Saturday morning. An original for the data of Crete, an initiative that aims to highlight the fauna that is on an impressive mountain route accessible to all.
The gorge of Mesona in Kavousi, Lassithi is one of the most impressive gorges of Crete, with unique images and several points of view to the mountainous area and the bay of Mirabello. The serpentine path-cobbled path that crosses its western side, has a canal that carries water all year round and makes it unique.
It is open to visit, with organized hiking trips taking place mainly in the spring and autumn. The concrete canal together with the cobbled path was built in the mid-1950s to transport water from the springs of Mylonia, in the plain of the village. The aim was to increase soil efficiency, productivity and agricultural production volume by increasing cultivated areas. The work for that time was characterized as titanium, as it was built on cliffs, in huge vertical rock masses, with poor means but with determination and courage of the Kavousans.
The flora and vegetation of the gorge is of particular interest as it combines different types of vegetation with many aromatic and rare plants. Intense phryganic vegetation grows on the slopes with many of the typical phryganic species of Crete such as sage, the endemic of Crete small thistles, thyme and many soil plants such as scallops. Around the ravine and on the slopes there are saws, ropes, maples, wild olives, oleanders, plane trees, figs and cedars. The rocky slopes are dominated by chasmophytes, i.e. plants rooted in rock cracks and cliffs.
Those who are involved in canyoning are given the opportunity to cross it from its riverbed. It is one of the few gorges of Crete that has been insured for specially trained people involved in sports. It has several waterfalls, slides, and swimming pools.
Jean-Claude Svendman, president of the ALSATIA-CRETE association, based in an Alsatian village in France, Offenheim-Stutzheim, envisioned the creation of a botanical trail in the Meson Gorge, due to the abundance of herbs, medicinal plants and covers a large part of the Cretan flora. 76 plants and trees were recorded along the path and in 48 of them signs were placed with a trilingual description in Greek, French and English.
For the other plants and flowers, information signs were placed in the village and at the starting point of the path for the information of the visitors. The aim is to attract visitors who are interested in this rich and characteristic flora of the area, to walk the gorge, the mountainous volume and to get to know a representative landscape of the Cretan land.